Presses are available as-is in Pennsylvania - both have original motors, belts and drive wheels, roller cores and trucks.
Both need some tlc - superficial cleanup of light rust and flaking paint and new sets of rollers, but otherwise appear to be intact and very close to being operational.


Both presses include the standard C&P hand-feeding safety device


Both presses include 220v GE motors, switches & drive belts.
Motors tested & work.
8x12 serial number B-52936 made in 1915
12x18 D-63542 made in 1950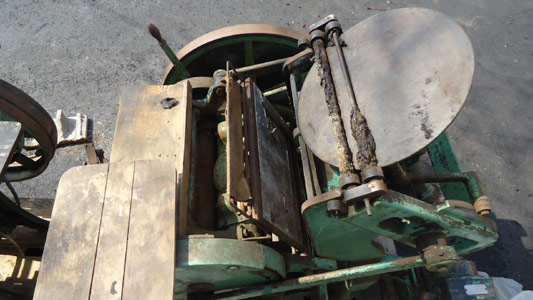 12x18 D-63542 - New Series made in 1950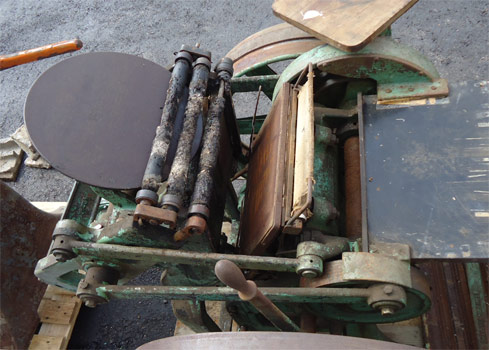 8x12 B2936 - New Series made in 1915
---
26" Challenge Paper Cutter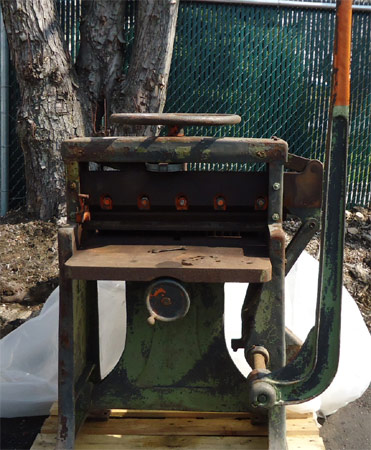 Cutter style 265 challenge No-C15301