EXCELSIOR PRESS HOME ~ PRESSES FOR SALE

---

12 x 18 C&P New Series Platen Press
Serial # D52498 - mfg in 1915
Available for $1650 or best offer
Norfolk, Virginia



THIS PRESS HAS BEEN SOLD


(3/24/2011)

BUT - The 10x15 is still available!
photos of that press will be posted soon.


---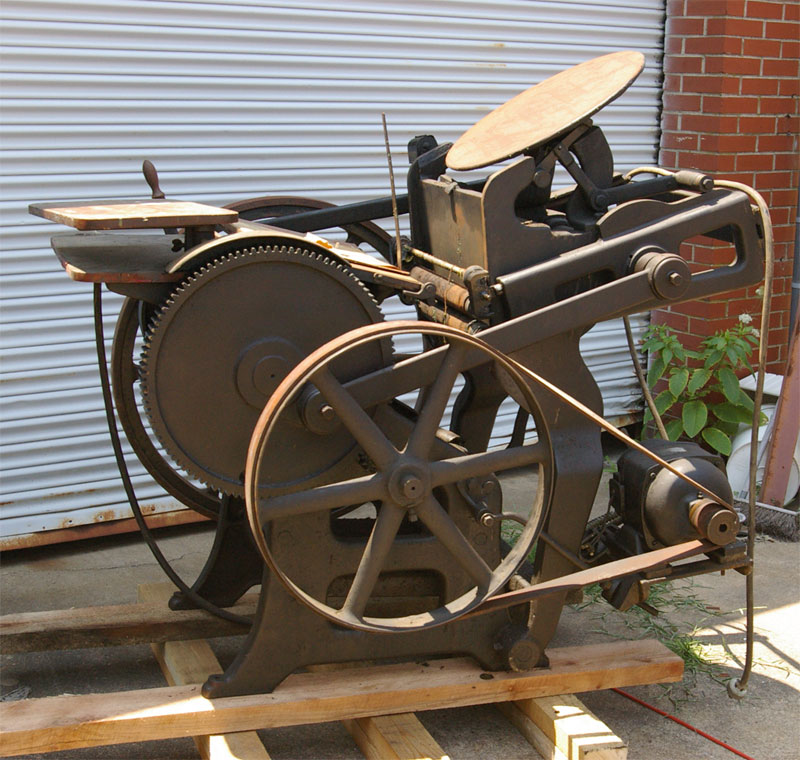 This press was rescued by Danny and has been warehouse-kept for the past few years.
It needs new rollers, but comes with a 110v motor, a good drive belt, roller shafts & trucks and a Redington counter.
This is a strong press and will give a good, deep impression, and would be a great press for printing, embossing and die cutting.

---
Its hard to see, but those look like very desireable Morgan Expansion Trucks on the upper roller shaft.
It looks clean and dry, with only the most superficial rust to clean on the flywheel & ink table - a ten-minute task with some Prep 'n Etch and a coarse Scotch Brite pad.
(As an experienced restorer of these presses, it looks really good to me.
In fact, I'd say that it's one of the best "rescues" that I have seen. - Alan)


He also has a 10x15 - photos to come.

Located in Norfolk, VA 
email Daniel Powers
or call 757-544-7206