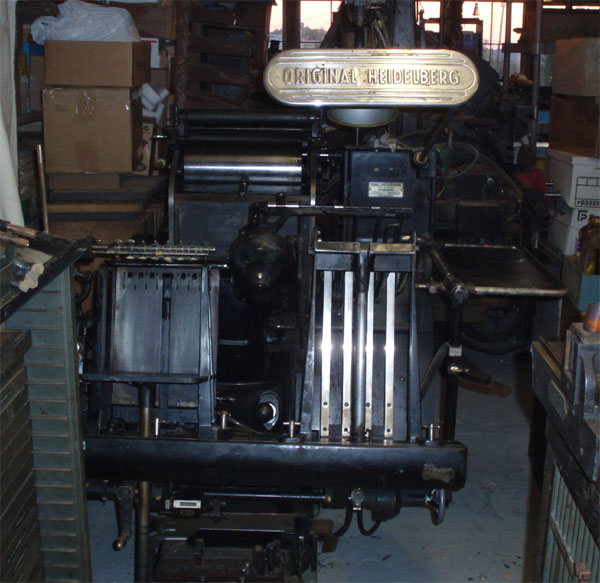 This 10x15 Heidelberg Windmill Platen Press was in daily operation until the owner sold his building and retired. Then he brought this press - and a hand-fed Colt's Armory press, along with a Linotype, Intertype and Ludlow, to The Excelsior Press.
We have a similar Windmill which has been running reliably for over 30 years, as well as a number of other presses in the shop which handle all of our presswork quite well. We finally decided that we really don't need to have two Windmills for our work.
And besides, we need the space for our new Ludlow...
Barry ran this press for some twenty years. Now it's time for you...