Lou's Rhode Island Restored Presses

Completely restored to better than factory new.
See our Kelsey Parts & Repair Page
See Lou's restored Victor Press featured on
Briar Press
Contact Excelsior Press
or
contact Lou directly
.
Lou
has retired
.
---
Available 7/7/2009
SOLD 7/8/2009
6x9 Victor Press
---
We are sorry, but
ALL PRESSES shown on this page have been

SOLD

We are maintaining this page as an archival reference of restorations done in the past.
Please watch here for more presses as they become available.

click here to see current Excelsior Press Restorations & Presses Available
---
Fully Restored
5x8 Kelsey Side Lever Press
Available today - 2/22/08

Sold 2/24/09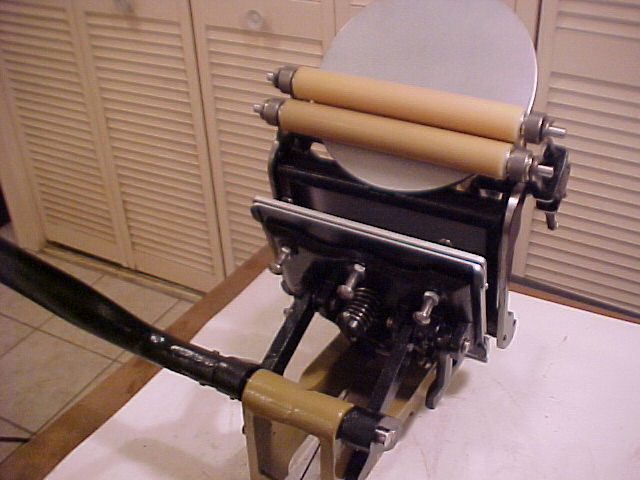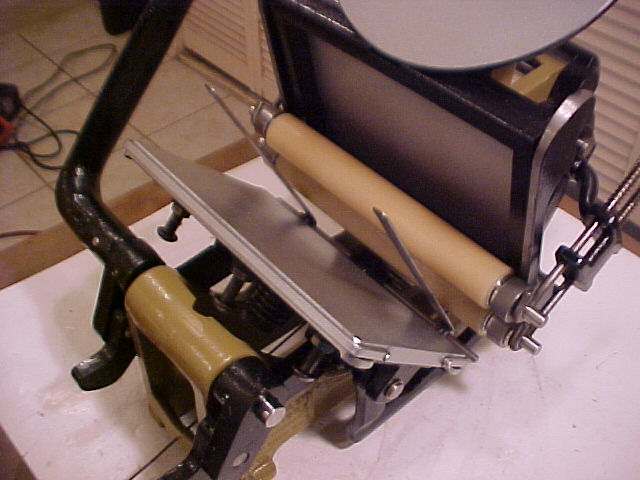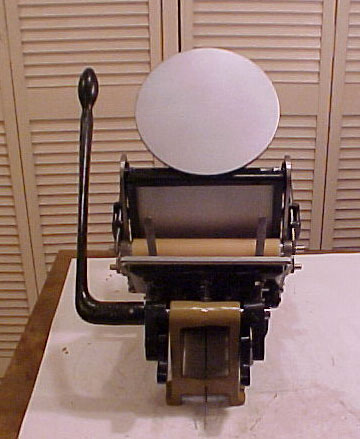 BETTER THAN NEW!
Note the re-designed Extra-heavy-duty lever and drive connection links on this press. (photo above) These are brand new parts - cast of ductile steel and twice the size - and twice the strength - of the original parts installed when this press was first built. We have identified these as a 'weak point' in the original Kelsey design and have cast new parts to exceed the strength and reliability of the original.
This press also includes brand new 30-durometer "Rhode Island Rollers", cast at our restoration facility in Rhode Island.
---
Restored Press, including new rollers, beefed-up impression system and fresh paint - applied before the parts were re-assembled.
sold

FOB Providence, Rhode Island, USA

plus crating and shipping


---
---


Kelsey Excelsior Side-Arm 6x10" Press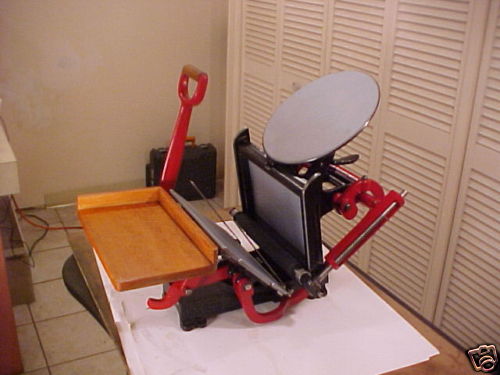 currently listed on eBay
auction ended early on Nov 14, 2008
---
Also Available

THIS PRESS HAS ALSO BEEN SOLD
---

~~~~~~~~ All presses listed below have been Sold ~~~~~~~~

Kelsey Excelsior Model U 5x8" Press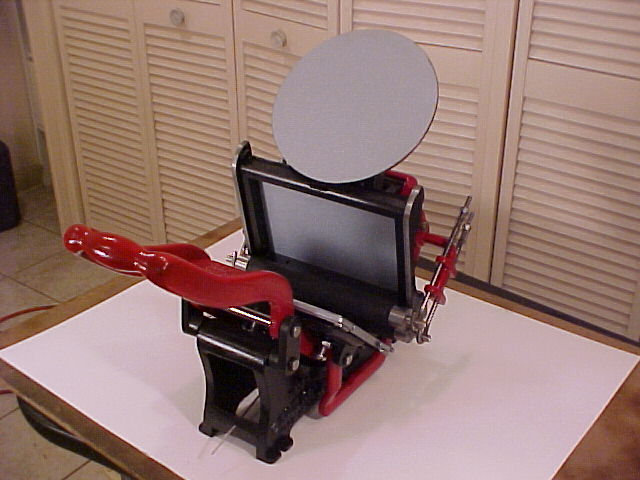 Available now SOLD

was to be listed on eBay, but it sold in two hours...
contact seller directly

---

sold on eBay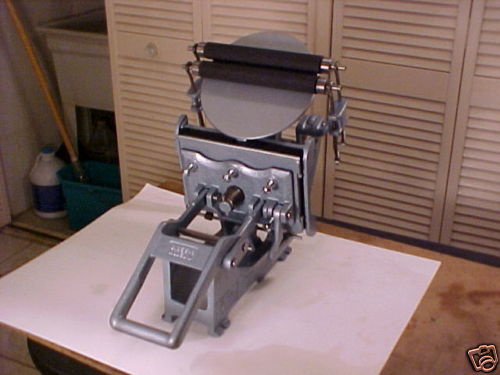 Completely restored to better than factory new.
Rollers are in perfect condition

SOLD

INTERNATIONAL BUYERS: THERE WILL BE A $ 125.00 CRATING FEE.